THE DEVICE FOR DENTAL ROOT CANAL APICAL CONSTRICTION LOCALIZATION




«EndoEst

-Apex 02

(С

)»
«EndoEst-Apex 02 (С) « – professional device for root canal apical constriction localization with function of the measuring indication adjustment to a concrete irrigative solution

Apexlocator executes localization of apex by measurement of electrical resistance between two electrodes. One of these electrodes is metal hook (lip clip) placed of the patient labia, and the other one (file clip) is connected to metal part of the endodontic instrument (file) inserted into the root canal of the examined tooth.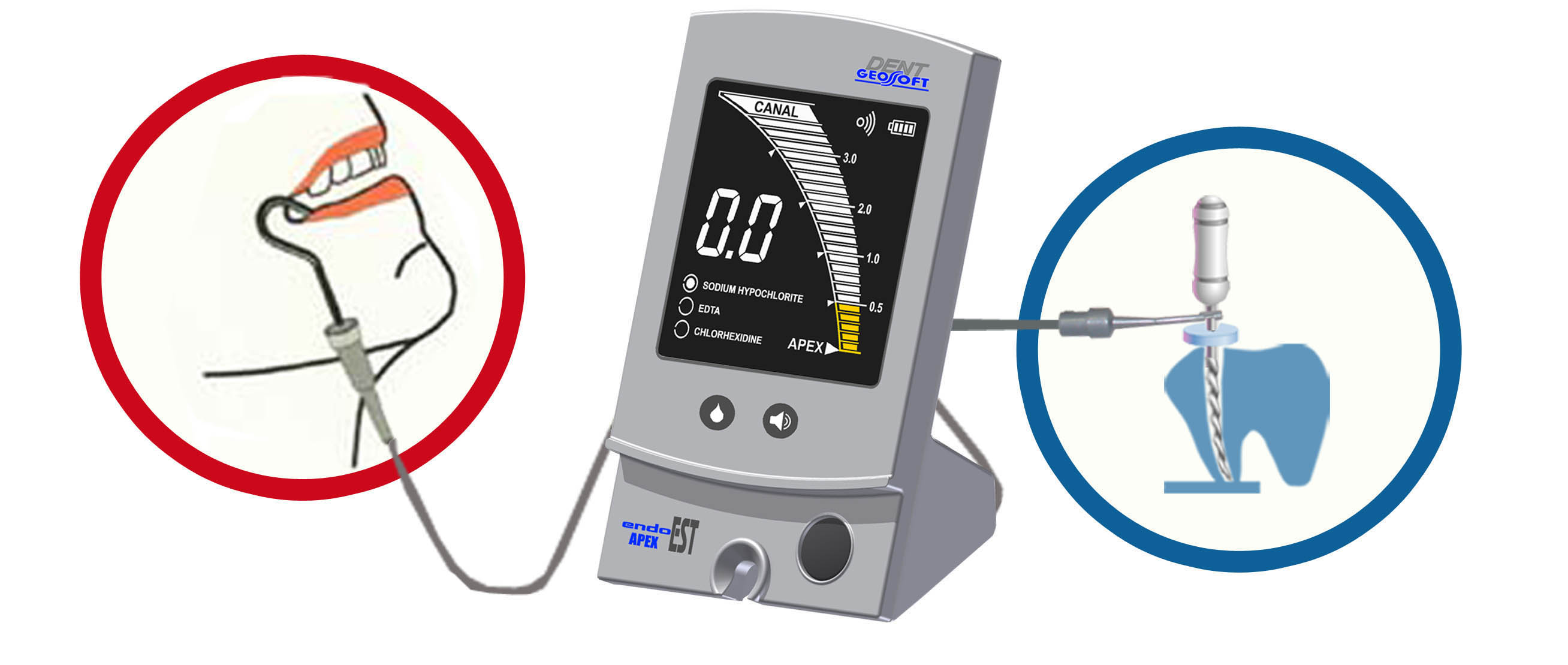 Advantages of the device:

-Function of the measuring indication adjustment to a concrete irrigative solution.

The present device has the function of adjustment by a dentist of the measuring indications to the type of an irrigative solution sprung into the patient's dental root canal during the device's work.
This function allows the more definite location of the constricted root canal to the apex when the irrigation is fulfilled by means of Sodium hypochlorite solution, ethylenediaminetetraacetic acid (EDTA) or Chlorhexidine solution.



Additional functions:
---