+7 495 663-22-11
Designing and manufacturing of
dental equipment for
endodontics and other
fields of dentistry
Estus Multi



ESTUS MULTI - digital apexlocator able to adjust measurement depending on the irrigant solution.


FEATURES AND BENEFITS:

High stability of measurements in any root canal conditions (dry, wet, bleeding etc) thanks to the latest multi-frequency technology with digital dynamic filtering of computations that is why it does not require calibration.

Increased accuracy at working in wet canal due to ability to correct measurement depending on irrigation solution:
H — Sodium hypochlorite (NaOCl),
C — Chlorhexidine or
E — EDTA


Bright, color Touch-display for easy adjustment of the operating parameters of the apexlocator and for the high-quality vision of the file motion in a canall


Additional sound control thanks to 3 volume levels and a changing frequency of the sound signal, which increases as the instrument approaches the apex



Function of forming APICAL STOP provides the file stop and forming the on the set distance to apex to prevent filling material withdrawal into the periodontal tissues



The «Mark setting» function, which allows to mark the canal curvature zones or file stop points during the measurement of the working length for a more predictable canal sealing process.


Two modes of «ESTUS MULTI» operating:
1) Autonomous mode as apexlocator
2) Control unit for functional devices as part of the ESTUS Dental Complex (for more information, see ESTUS)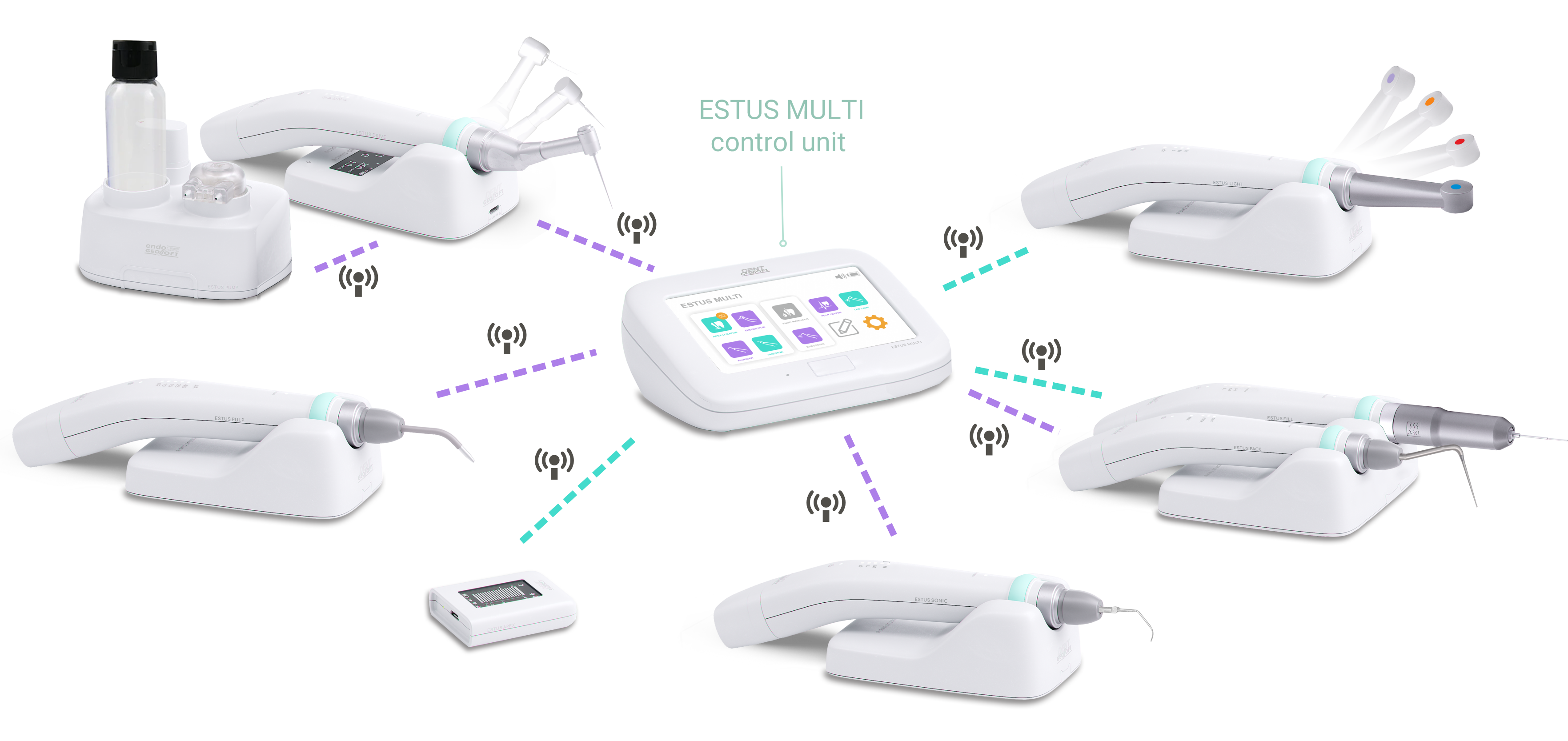 ---
---
Export manager Dr. Viacheslav Efimchuk:
Mobile phone: +7 (965) 269-09-72 (Viber/WhatsApp)
All rights reserved © 2010-2022
«Geosoft» Company
Site map