+7 495 663-22-11
Designing and manufacturing of
dental equipment for
endodontics and other
fields of dentistry
Estus Sonic

Estus Sonic - endodontic ultrasonic scaler.


FEATURES AND BENEFITS:

Multifunctionality due to the use of 2 types of tips:

— «Ni-Ti» type: tips made of NiTi alloy operating at limited ultrasonic power;

— «STEEL» type — standard tips made of steel.


Automatic recognition of the type of connected tip with automatic adjustment of the endo scaler to the proper operating mode

The ability to rotate the tip by 340 °, facilitating access to different groups of teeth


Three levels of ultrasonic power for each type of the tip + one additional user mode

(

) with the ability to adjust the ultrasonic power by user when using the

«ESTUS

MULTI» control unit


Resonant Frequency Scanning

(Modulation

) Function of the of the connected tip for more efficient cleaning of the root canal due to the destruction of the lubricated layer and biofilm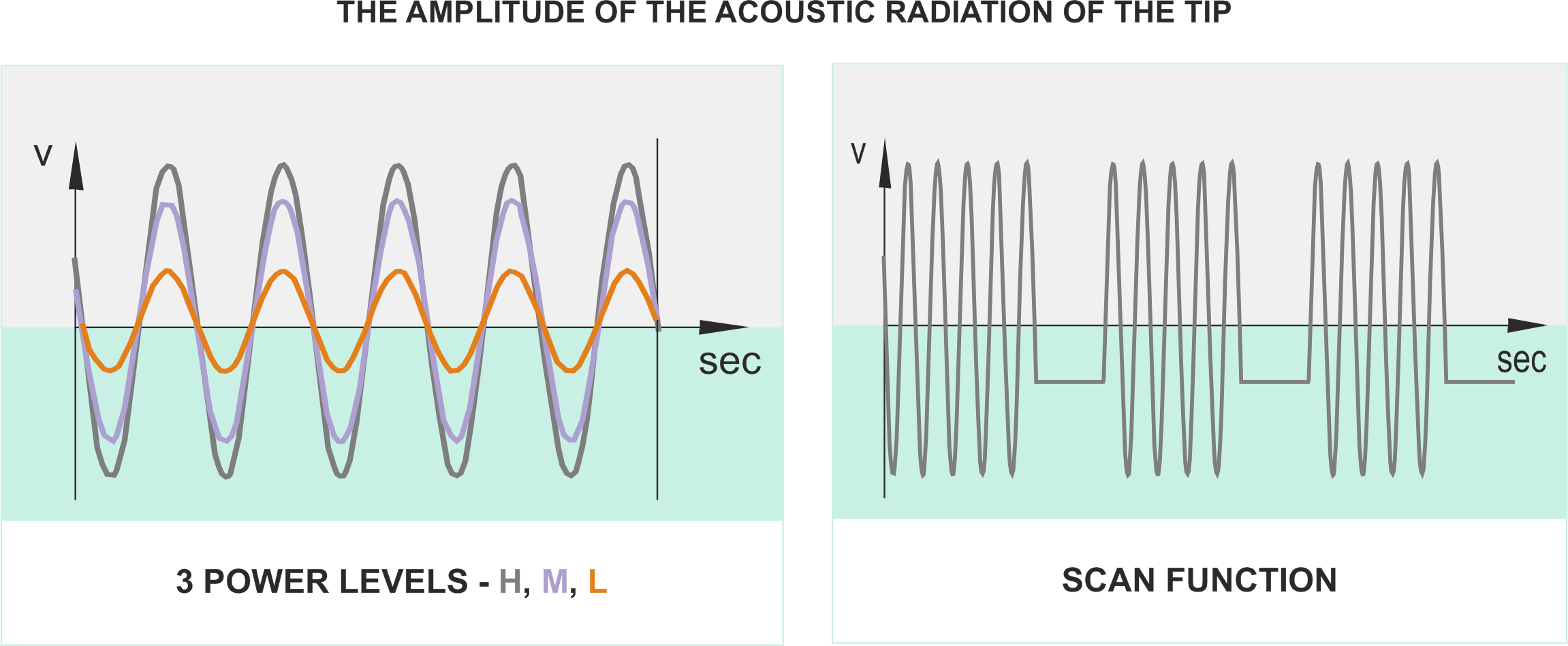 Maximal comfort in operation is provided by a single button — Ring Switch, especially for endodontists working with endomicroscopes. Convenient both for left — and right-handers.

Prevention of accidental switch on due to restriction of working zone (upper 180°) of Ring Switch

Excellent ergonomic characteristics of handpiece:

-specifically designed, provides a super balanced position in the dentist's hand,
-low weight and excellent visibility of indicators location is in the direct closeness to the working zone

1600 mAh easily replaceable battery units always keep the handpiece in operating condition



Long-term operation without recharging the battery — not less 100 working cycles.



ESTUS SONIC can perform either as autonomous device or as a part of ESTUS dental complex, the main part of witch is ESTUS MULTI control unit.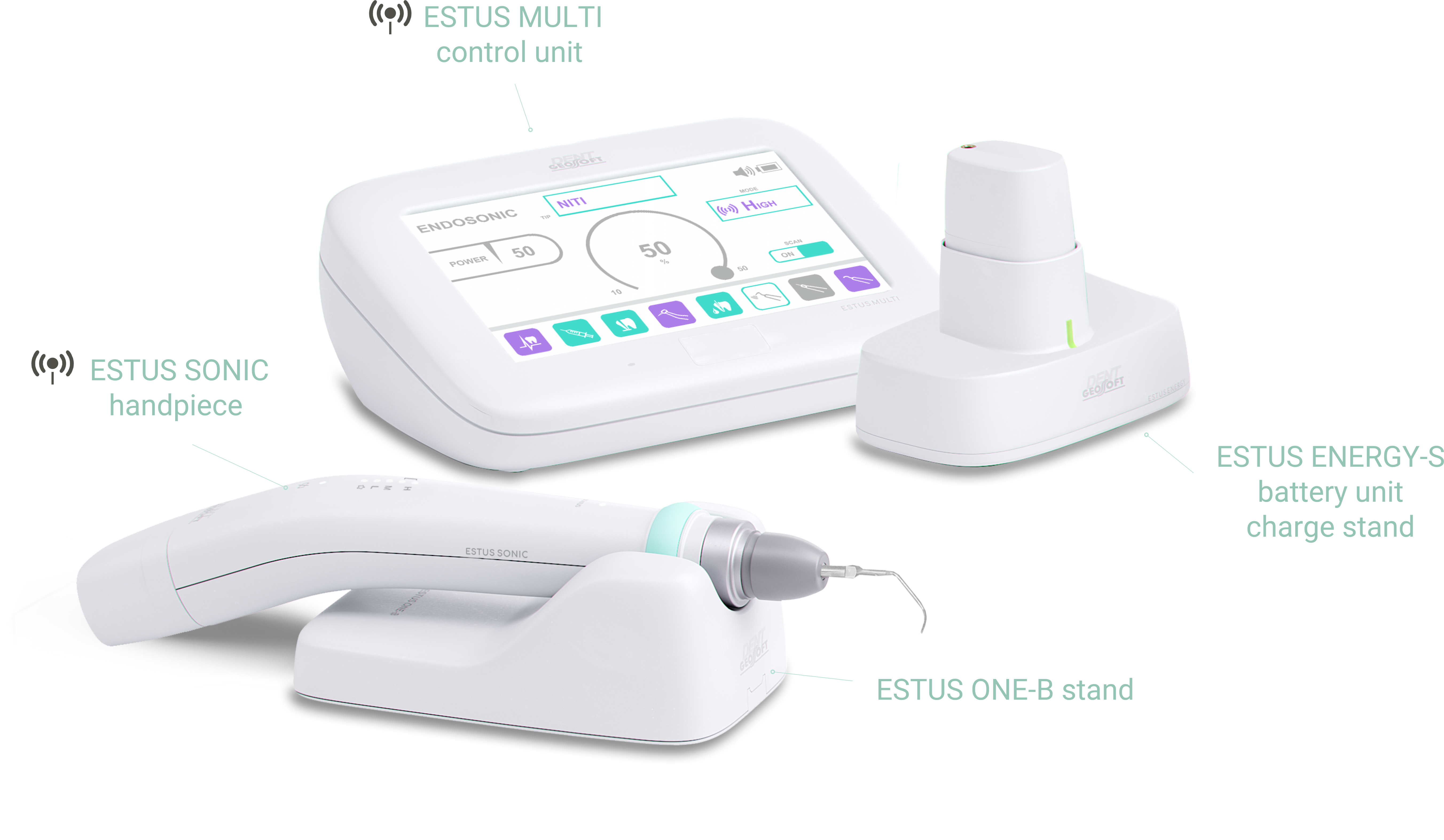 ---
---
Export manager Dr. Viacheslav Efimchuk:
Mobile phone: +7 (965) 269-09-72 (Viber/WhatsApp)
All rights reserved © 2010-2022
«Geosoft» Company
Site map