Ultrasonic bath
«UltraEst-FSM»
«UltraEst-FSM» — ultrasonic bath for pre-sterilizing cleaning of MIDDLE-sized instruments combined with disinfection at medical-and-prophylactic institutions, including dentistry and cosmetology fields.
Pre-sterilizing cleaning and disinfection is carried out at correspondent disinfection solution under the influence of ultrasound.
• Bath volume — 1.5 l
• Volume of working solution — 1 l
• Mechanical timer – from 1 to 15 min
Recommended means and disinfection regimes combined with pre-sterilizing cleaning:
— AVANSEPT

(

«TPC

Technoexport», Russia);
— DIABAC

(

«INTERSEN

-plus», Russia).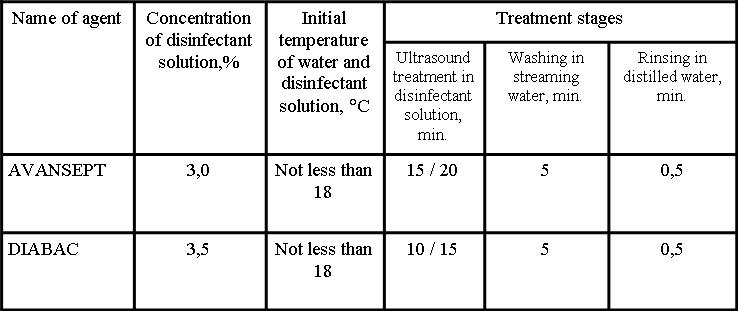 All cited instructions are devised by Moscow Center of Disinfection.
---